Different Property Types
Different Property Types & Knowing Their Pros & Cons: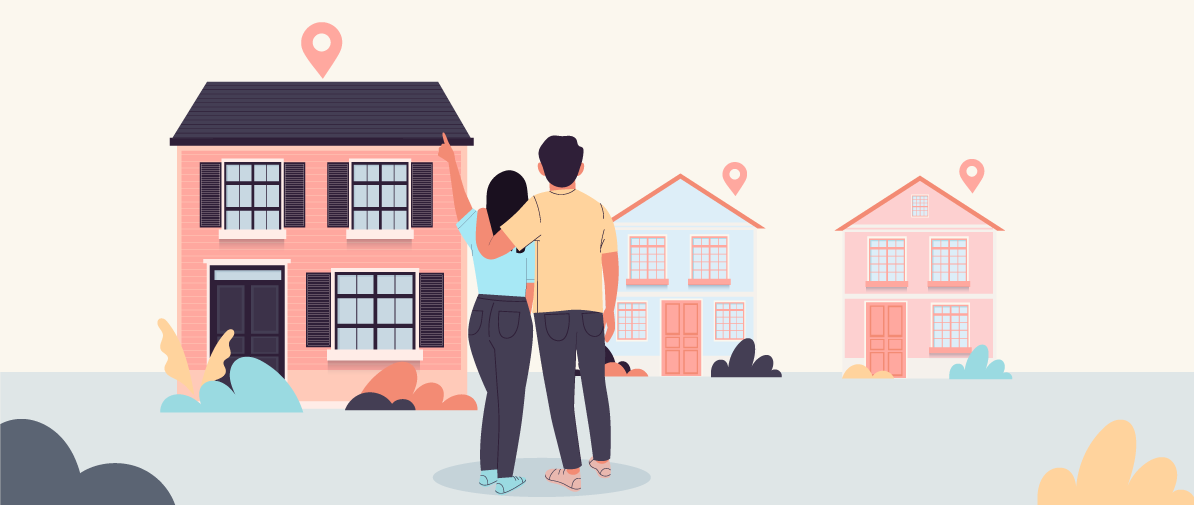 Different Property Types & Knowing Their Pros & Cons:
If planning to buy a new home, price range, location & how big the home should be are three main things to keep in mind. Apart from these the most important factor to understand is the condition of the home you are planning to buy. Because it affects your expenses after buying.
To understand & categorize the best & worst properties to buy, you need to focus on your budget, goal & timeline. Looking for the right home within your budget? Let's go through the pros & cons of the options of properties you might go through.
New constructions
The best part of a newly constructed house is that it's never been used. From furniture to appliances are new & unused, which means no repairs at all. Usually bought directly from the home builders or there are options to buy a lot & then built a home on your own.
But the process of buying a newly constructed home can take months or even a year to complete. This could be a problem for those who are selling their old house or those who need urgent shifting.
Advantages
Fewer or no repairs & maintenance to do.
Might get a home warranty along with the purchase.
Able to give your suggestion on designs & architecture.
Easy inspection process & appraisal.
Ability to supervise the build.
May offer less energy-expenditure.
Disadvantages
Construction process might delay.
Moving in might take longer than expected.
More expenses for upgrades.
Fewer chances for negotiation & discussion.
Flipped home

Flipped homes are recently remodeled homes. These are either remodeled by owners or bought by real estate investors to rework & sell in the market to make their profit.
These are old homes put on the market after repairs & renovations by owners to sell for a better price. They are move-in ready & generally in a decent condition to live in.
You can request to see permits for the work completed because un-permitted works on a home can create problems for the buyer in future. So, while buying a flipped home, it's important to check if the reworks are done properly enough.
Even if there are any hidden issues with the house you are planning to buy, they are most likely to be uncovered during the inspection process.
Advantages
New or improved features & appliances.
Few repairs or renovations needed.
Easy to move-in.
Disadvantages
No guarantee is given on repair quality.
Might have hidden issues with the property.
"Turn-key" property
These are move-in ready homes. Buyer or seller doesn't' need to do many repairs & after closing the deal, the buyer can move-in any time soon. This is a faster, easier & convenient way of buying home. The buyer doesn't need to worry about spending too much on repairs, only if in need of making it more aesthetically better like the way a buyer needs it to be.
Advantages
Little to no work needed.
Move-in ready.
Easy inspection process & appraisal.
Disadvantages
Higher pricing.
No control over the design of the home.
Fixers
Just as the name sounds, these are homes that needed to be fixed after bought. This could be the option for a handy type who likes to do redesigns & creating something fabulous out of nothing. Such homes might need repair due to age or any construction issue.
The best part of buying a fixer is its price. As it comes with repairs & reworks to be done by the buyer itself, the price will be less than any other options. Along with that, you get full control over the design & structure of the home. You can change the layout of the living room, upgrade furniture or kitchen, & a lot of endless options you could think of. But be careful about all the remodeling & repairs you do.
Along with all these good sides of buying a fixer, you should be thinking about the amount you are planning to invest in the reworks. You won't be able to move-in fast until all the repairs are done. Also need to get the work permit from the city, & all of these need proper funding & time to complete.
Advantages
Cheaper pricing than other options.
Endless options to add value.
More chances for negotiation.
Total control over design & layout of the home.
Disadvantages
Limited funding options.
Might need permits to do the repairs.
Many issues might be revealed during the inspection.
Lot of works to be done before move-in.
Extra expenses on repairs.