iBuying
iBuying & It's Impact On Real Estate Industry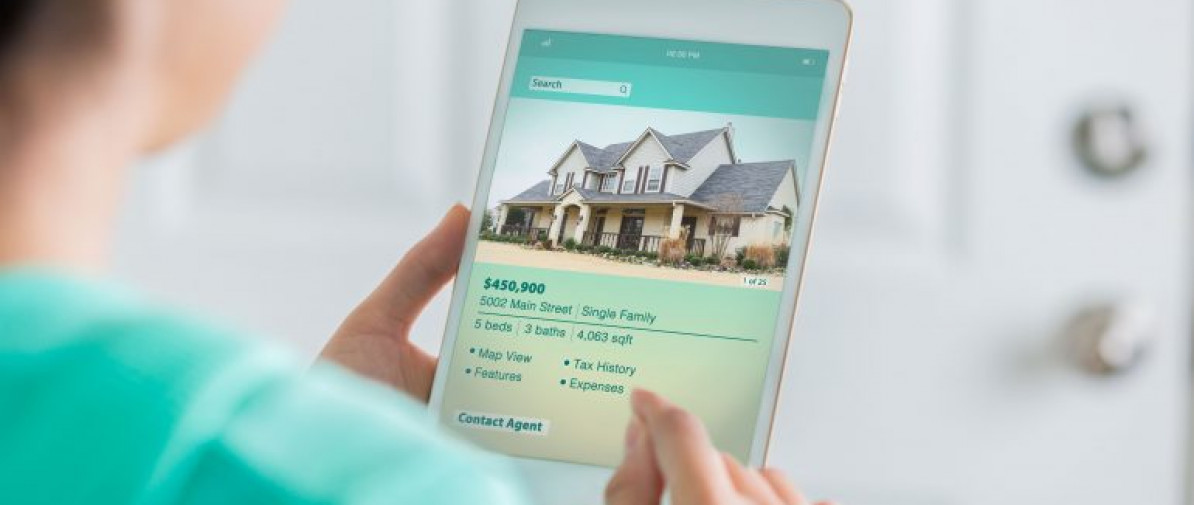 iBuying & It's Impact On Real Estate Industry
Real Estate industry isn't the same anymore, it's evolving, getting faster, easier & reliable than ever before. And that's a part of the impact of technology on economy & development. With all it's advantages, iBuying has created a storm within the real estate industry.
In exchange for quick money, if sellers are willing to sell their house. To understand this idea of why sellers choose iBuying, we need to understand what iBuying is & how it works.
Know What's An iBuyer-
An iBuyer is a company that will make you an offer on your home after proper evaluation & makes a fair offer online. The best part is, if you choose to accept the offer, you can close the deal in a couple of days or else within few weeks Once the deal is closed, the company would do repairs & renovations if needed, to resell the home for profit.
How iBuyer makes a fair offer price?
The analyst would use AVM(Automated Valuation Model), a computer program to evaluate the value of a home. Based on market data AVM generates the home's worth, after considering how old the property is, to every single feature of the home. So it's not just a human calculating your homes worth, it's always based on market data & how demanding it could be.
Offer value given by iBuyer to the seller-
Selling your home is an important step, so you do need to check for the best option around, without following anyone blindly. iBuyers makes an offer to the seller for their home, that's usually around 75%-100% of its actual market value
Process of iBuying
The seller needs to start the process by going online & filling in details about the home.
For example:
Total Number of bedrooms & bathrooms in the house
When you expect to finish up the deal.
Any new renovations or improvements are done on the home.
Any extra utilities or luxuries at home.
iBuyer then set an inspection to check if there's any damages, leaks or problems with the home. If there are any damages, it might impact the final offer to be made, but won't affect their decision to participate in the iBuyer program. After a proper inspection, the seller will be given an offer, if accepted the sale will be closed within a few days.
Once the deal is closed with the seller, the iBuyer would spend in time & money to renovate the home, so that they could sell it on the market to make a bigger profit. iBuyer is the best choice for any seller who is not willing to take these responsibilities of repairs & reworks.
Why they choose iBuying?
Not sometimes, most of the times people might be in a situation to sell their home faster. Let's check out what those reasons could be for a seller wanting for a quick sale.
Shifting to a new location: If a seller is in need to move to another city & need to be there soon, they might get enough time to go through agents to inspectors to other responsibilities until they could find a buyer. iBuying would be the best option then.

New Dream home: When they find their dream home somewhere else & decides to buy it, they might need to sell the current home to balance their finance.
Easy service: They don't need to spend time or money on staging their home to try to please any potential buyer they go through.
Repairs: If the seller finds it tough to work on repairing damages or any issues with their home, iBuying is what they should opt for. iBuyer would deduct the repair costs from the offer price.
Properties On Rent: If an investor finds a rental space empty for a long time, it might seem to be causing them a loss to keep it like that. An iBuyer could be a helping hand at that time.
Life & Other Circumstances: If they are going through a divorce, unemployment or some unusual family circumstances, where they don't want to live in that house anymore, iBuying seems to be the quickest way help to begin a new chapter of their life.
More than ever, technology has been giving us options to ease our lives in every means. For a hassle-free fast home selling, there's nothing better than iBuying.