closing a deal
Mistakes to avoid while closing a deal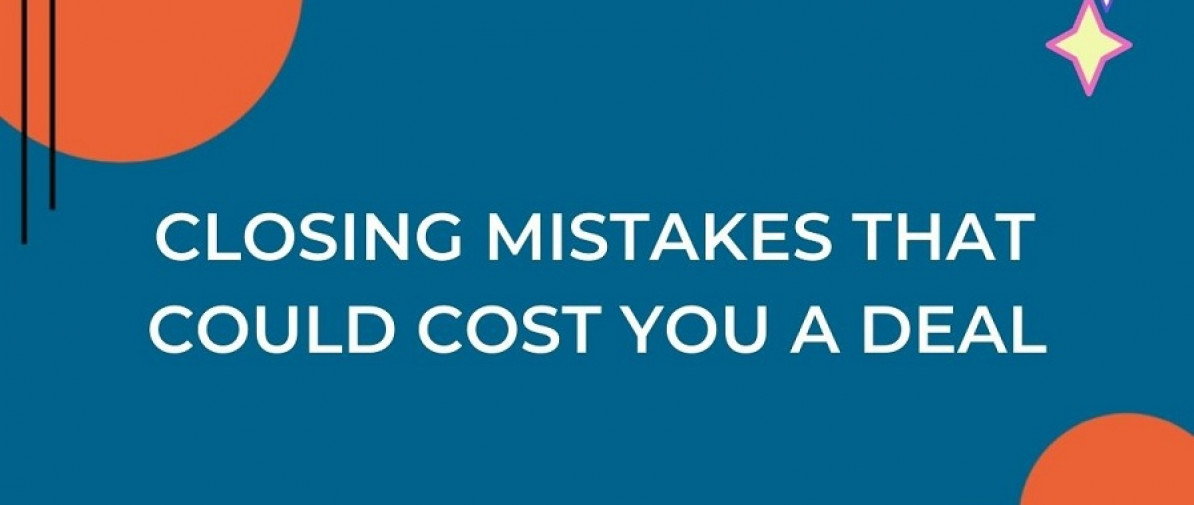 Mistakes to avoid while closing a deal
Closing a deal? Check these mistakes before you conclude:
Are you anxious about making an expensive mistake? A new home always marks a new chapter of your life. Thus, before committing yourself to a property financially & by all other means, know the mistakes you have to avoid.
1. Deal does not stick to your closing timeline?
Along with setting the terms of the transaction, your purchase agreement acts as a great timeline to move the transaction forward in a smooth & secure manner.
To complete the various aspects of the transaction from inspection to evaluation to funding, there will be fixed time windows.
It's important to meet these deadlines for a buyer, as failure to do so is considered a breach of contract. On any means, if this happens, the consequences can include cancellation of the purchase agreement and most importantly, a loss of your genuine cash investment to the seller.
2. Leaving behind proper follow-ups.
This is all about how crucial it is to realize the fact that, you are not the only one who should be punctual about the deadlines & following them up. From home inspectors to other officers assigned to help you throughout the deal are responsible to do their part.
Because sometimes even the most critical timelines can fall off the radar - which is why you should not hesitate to do proper follow up.
For example, suppose you have a total of 10 days allotted to complete the inspections. At that point, you should get the inspection company's schedule& they must come out to inspect the house. You need to give them time to create a report. After reading the report carefully, you have to submit a list of negotiable repairs to the seller.
But what if you don't get a report by day 7?
That's why following up with everyone in charge, throughout the deal is need to be considered crucial & important.
In any a situation throughout the business, you should be polite & determined. Because by end of the deal you are the only one who ends up owning a home.
3. Plenty purchases before owning the home?
It is important to avoid making financial decisions that could change your credit report after obtaining prior approval. Because getting a mortgage approved in advance is not a guarantee that it will be financed. Right after receiving your application, you will go through a process called underwriting, where the bank ensures if you can handle your specific mortgage payments.
Until underwriting gets completed you need to hold on to your idea of spending huge amount of money on unnecessary purchases that can impact your debt-to-income ratio. Try to keep your finances as healthy and sustainable as possible during this process.
Well, it's always good to keep yourself financially safe & organized during the entire process.
Finding the right property to financing to inspection & to closing on the deal needs to be handled carefully. Remember, the more you educate yourself, the less stress fully will be to get your dream home at an affordable price.